4- Luxury Shampoo
1 – Ozonized Sray
3- Procapil Spray
3 – Biotin Tablets (3*60= 180 6 MONTHS SUPPLY)
This Luxury Hair Set Combines The Luxury Shampoo, Ozonized Spray, Procapil Spray, Biotin Tablets All Together.The Has Luxury Shampoo Has Many Ingriedents Like Procapil, Ozonized Olive Oil, Provitamin, Panthenol, Ozone Oil , Biotin And Aloe Vera.
LUXURY SHAMPOO
Procapil, Which Contains Biotinyl Tripeptide, Oleanoic Acid And Apigenin; Provides An Effective Solution Against Regional Hair Loss By Suppressing The DHT Hormone. Procapil Prevents This Formation And Prevents Harmful Substances From Reaching The Root, Increases The Blood Circulation So That Hair Follicles Receive Nutrition And Oxygen Thus Preventing Hair Loss.
Due To Active Ingredients That Strengthen The Hair And Hair Follicles, It Helps Also To Prevent Hair Loss In Regular Use.
It Creates A Strong Protection Shield By Repairing Your Hair Against Applications Such As Hair Dye, Bleaching Orcaused By The Use Of Wrong Products.
By Regulating The Oil And Moisture Balance Of The Hair, It Has A Positive Effect In Eliminating Visible Dandruff And Other Scalp Problems.
It Saves Your Hair From Negative Features Such As Electrification, Dull And Lifeless Appearance, And  Gives Volume And Shine.
Active Ingriedents
Procapil
What Is Procapil:
Procapil™ Is A Combination Of A Vitaminated Matrikine With Apigenin And Oleanolic Acid From Olive Tree Leaves. It Fights Follicle Ageing Process To Prevent Hair Loss. Cosmetically, This Product Is Used In Hair Strengthening And Anti-Hair Loss Treatments Such As Lotions, Conditioners And Leave-On Products.
What Does Procapil Do To Hair:
Procapil Works To Increase Blood Flow In The Scalp To Nourish The Scalp, Thicken Brittle And Thinning Hair While Fighting Hair Loss, And Strengthen The Hair From Root To Tip.
Does Procapil Regrow New Hair:
Procapil Regrow Hair By Activating Dormant Hair Follicles. These Follicles Are Given Sufficient Nourishment Required To Facilitate Healthy Hair Growth After The Initial Minoxidil Shedding.
Vitamin B5 (Panthenol)
It Is A Skin Protectant With Anti-Inflammatory Property. It Also Relieves Irritated Skin, Reduces Redness And Itching, And Aids To The Healing Process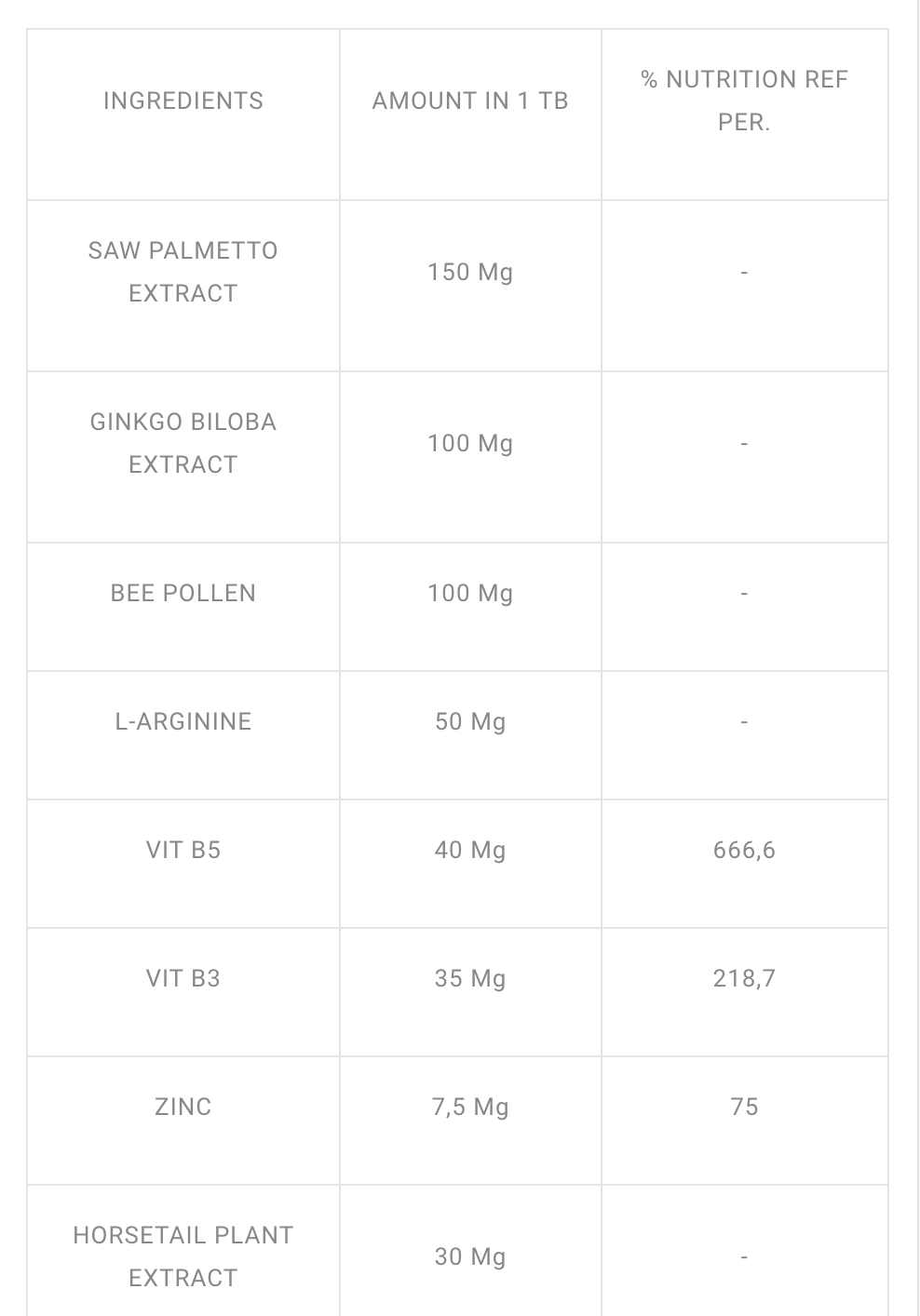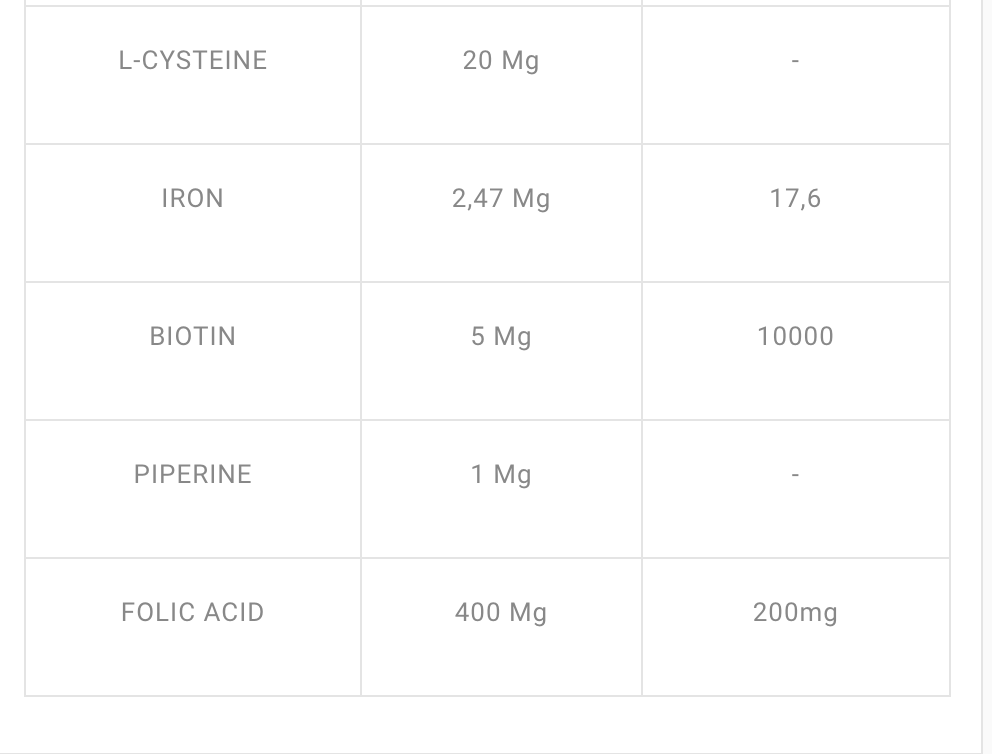 OZONATED OLIVE OIL
What Is Ozonated Olive Oil;
Ozonated Olive Oil Is Made By Infusing A High Concentration Of Ozone In Extra-Virgin Pure Olive Oil. It Combines The Moisturizing And Smoothing Properties Of Olive Oil With The Versatile Healing Properties Of Ozone.
What Is Ozonated Olive Oil Good For?
Ozonated Olive Oil Has Antibacterial Properties And Destroys, Fungi, And Other Pathogens Sterilizing The Wound. Also, Stimulates The Healing Process, Which No Antibiotic Can Achieve. Doctors And Therapists Use Ozonated Oil To Treat A Variety Of Skin Conditions, Such As Dermatitis, Acne, Pressure Ulcers, Etc.
Aloe Vera Extract
Soothes, Moisturizes, Revitalizes The Hair, Helps To Heal The Scalp.
How To Use It:
Apply To Wet Hair By Massaging Softly. Leave It On For 2-3 Minutes And Rinse With Plenty Of Water. It Is Suitable For Everyday Use And Suitable For All Hair Types.
Best Use With Our Ozonated Olive Oil;
You Can Use "Ozonated Olive Oil" Before Washing Your Hair With Our Luxury Procapil Shampoo. Please Spray Into The Affected Area And Massage It In Circular Motions. Wait For Approx. 5 Minutes. Wash With Our Luxury Procapil Shampoo Afterwards.
PROCAPIL SPRAY
* Divoque Procopil Spray Helps To Revitalize The Scalp, Straighten The Hair, Purify And Moisturize The Scalp.
*Divoque Procopil Spray Helps To Repair Damaged Hair Structure And The Appearance Of Broken Hair. In Addition To Healthy Hair Growth, It Helps The Hair To Regain The Lost Moisture Balance And Helps The Formation Of Strong Hair Follicles That Are Resistant To Hair Loss Thanks To The Natural Ingredients It Contains.
* Divoque Procopil Spray Contains Biotin And Keratin Extracts And Natural Vitamins, Which Provide Effective Intensive Care For Hair Care And Elimination Of Hair Problems.
Active Ingriedents
Keratin
Keratin Is A Protein That Makes Up The Main Component In Skin, Hair And Nails. Hair Is Mainly Composed Of Keratin-Associated Proteins. Keratin Functions Both As An Internal Structural Protein That Helps Determine Its Strength With The Inner Core Of The Hair In The Cortex, And As An External Protective Protein In The Cuticle. Reloading The Lost Keratin To The Hair, Helps To Correct The Pores And Restore The Hair Surface. It Repairs And Gives Your Hair's Strength Back.
Keratin Creates A Protective Shield Around The Hair And Keeps Your Hair Elastic And Young.
How To Use It:
Procapil Spray Hair Care Spray On Clean Hair After Showering On Slightly Damp Hair From Root To Tip, 5 Times In The Morning And Evening. Massage It Very Gently. Please Do Not Wash Or Rinse After The Spray.
WARNING: It Is For External Use. Keep Out Of Reach Of Children. In Case Of Contact With Eyes, Rinse With Plenty Of Water.
6 MONTHS SUPPLY OF BIOTIN TABLETS
Our Hair Grown Biotintablets Are A High Strength Source Of Biotin. Biotin Contributes To The Maintenance Of Normal Hair, Skin And Mucous Membranes, As Well As To Normal Macronutrient Metabolism. Our Biotin Hair Support Supplement Also Contributes To Normal Energy-Yielding Metabolism And Supports Normal Psychological Function And The Normal Functioning Of The Nervous System. It Includes Also L-Arginine, Ferrum, Zinc, Ginkgo Extract, Horstail Extract, Bee Pollen And Vitamins B3 -B5
Biotin Is Also Needed To Produce Keratin, A Protein That Supports Strong Nails And Hair. It Plays An Important Role In Maintaining The Health Of Hair, Nails And Skin.
Saw Palmetto Extract
Saw Palmetto Is A Species Of Palm Used To Produce A Supplement Packed With Potential Health Benefits. Promising Research Suggests That Saw Palmetto May Help Increase Testosterone Levels, Improve Prostate Health, Reduce Inflammation, Prevent Hair Loss, And Enhance Urinary Tract Function.
Gingko Biloba Extract
With Its Anti-Inflammatory Properties, Ginkgo Biloba Is An Effective Hair Loss Treatment That Will Help To Support The Healing Of An Inflamed Scalp And Weak Hair Follicles As Well Combat Signs Of Age-Related Hair Loss.
Bee Pollen
Increased Hair Health And Vitality Is A Common 'Side Effect' Of Bee Pollen. It Is Likely Due To The High Mineral And Protein Content Of Bee Pollen, Both Of Which Enhance And Promote Healthy Hair.
It Contains The Amino Acid L-Cysteine, Which Contains Sulfur And Is Said To Help Reverse Hair Loss And Can Strengthen The Hair Strand. Bee Pollen Also Has Vitamin A And E – Two Vitamins That Are Vital To Hair (And Overall) Health.
L- Argainine
When The Production Of Protein Is Stimulated, This Amino Acid Is Very Useful In Developing The Hair Follicles. It Is Known That Products Containing L-Arginine Reduce The Factors That Cause Poor Hair Follicle Development Or Weaken The Shaft Of The Hair, Thus Promoting Hair Growth.
As We Have Already Seen, The Role Of L-Arginine In Hair Growth Can Be Improved By Its Association With Nitrogen Monoxide, Especially In People With Low Levels Of Nitric Oxide Or Who Have A Diet Deficient In This Substance. With The Vasodilating Effect Of Potassium, The Blood Vessels Dilate, Improving Blood Flow And Circulation, Resulting In Increased Blood Supply To The Hair Follicles, Which Stimulates Hair Growth. Arginine Is Capable Of Protecting The Hair From The Excessive Damage Caused By Hair Bleaching As Well.
VITAMIN B5 (Panthenol)
Vitamin B5 Is A Water-Soluble Vitamin From The B Group Of Vitamins. It Helps Produce Energy By Breaking Down Fats And Carbohydrates. It Also Promotes Healthy Skin, Hair, Eyes, And Liver. People Need B5 To Synthesize And Metabolize Fats, Proteins, And Coenzyme A.
Panthenol Binds The Hair Follicles And Coats And Seals In Moisture Which Is Great For Dry Hair Or To Prevent Dry Hair And Scalp. It Builds A Very Thin Layer Of Moisture Along The Surface Of The Hair To Add Shine, Softness And Pliability Without Added Oils Or Greasiness.
VITAMIN B3
Required For Every Component Of Your Body, Niacin — Commonly Known As Vitamin B3 — Supports Healthier, Stronger, Thicker, More Luscious Hair. When Applied Topically To The Scalp And Hair, It Can Significantly Improve The Look, Feel And Health Of Your Hair.
Niacin Improves Blood Circulation To The Scalp, Reduces Scalp Inflammation Which Is Done By DHT. For Individuals With Alopecia, DHT Can Lead To Unnecessary Inflammation And Impede The Process Of Hair Growth.
Zinc
Zinc Plays An Important Role In Hair Tissue Growth And Repair. It Also Helps Keep The Oil Glands Around The Follicles Working Properly. Hair Loss Is A Common Symptom Of Zinc Deficiency. Studies Show Resolving Zinc Deficiency With Supplementation May Reduce Deficiency-Related Hair Loss.
Horsetail Polant Extract
Horsetail Plant Oil Is An Extract Oil, Not An Essential Oil. It Contains Silica, Which Is Thought To Improve Hair Growth Speed And Strength Along With Potentially Reducing Dandruf
L-Cysteine
L-Cysteine Is One Of Few Amino Acids That Has The Ability To Form Disulfide Bonds In The Body. These Disulfide Bonds Hold Together The Keratin Strands Within The Hair, Which Provide The Hair With Its Fibrous Properties That Hold On To Moisture And Prevent Hair Dryness.
Iron
Iron Helps Boost Circulation And Carries Oxygen To Your Hair's Roots, Which Helps The Hair Grow Faster And Longer
Biotin Vit B7
Biotin, Also Known As Vitamin B7, Stimulates Keratin Production In Hair And Can Increase The Rate Of Follicle Growth. Biotin Deficiency Can Cause Thinning Of The Hair And A Rash On The Face.
Piperine
Black Pepper Is Rich In Antioxidants, Minerals, And Vitamins That Help Stimulate Hair Growth, Control Hair Fall, Prevent The Premature Graying Of Your Hair, Reduce Dandruff, And Condition Your Hair
Folic Acid
Folic Acid (Vitamin B-9), When Taken Regularly As Recommended, Is Just One Of The Nutrients That Can Promote Overall Healthy Hair.
How To Use It:
For Adults And 11 Years Above 1 Table A Day . Do Not Exceed The Recommended Intake Daily. Dietary Supplement Do Not Replace The Normal Daily Feeding.
Keep It Away From Children. Not A Medicine , Not For Medical Use In Any Treatment And Healing Purpose.
If You Are Pregant, Nursing Or Taking Prescriped Medication Or Have Any Medical Condition  Please Consult Your Doctor Before Taking Any Dietery Supplement.
Our Product Contains BEE POLLEN So It IS Not VEGAN But Our Product DOES NOT CONTAIN PORCINE .